CLERCIAL CHANGES - Bishop Colm has recently announced clerical changes in the Diocese which affect our parish. Fr. Merlyn Kenny is being appointed to Carrick on Shannon while Fr. Nigel Charles becomes Administrator of Killashee and Clondra. Fr. Tom Murray will join us here in Longford while retaining his role as Diocesan Secretary.
We express our appreciation to Fr. Merlyn and Fr. Nigel for their time among us as we welcome Fr. Tom. The changes mean that we are reduced from five to four priests - we appreciate your help and support as we try to minister to the pastoral needs of the parish.

UPDATE ON CATHEDRAL RESTORATION
Open Day - An Open Day will take place on Sept 18th from 10.00 a.m. to 3.00 p.m.. This will be an opportunity for you to visit the Cathedral to see the extent of the fire damage caused and the beginnings of the restoration project. We will also have on display the plans for the future as developed so far by Diocesan Committees in consultation with the Design Team.
Investigative / Trial repairs - In recent weeks investigative works and trial repairs are taking place at the Cathedral. This involves trial cleaning, steel supports, further clearing out, investigations for geo thermal heating and lifts, replacement of one column and preparations for the Open Day.
This contract was awarded to Kelly Bros. of Moate, Co. Westmeath after a competitive tender process. There will continue to be a significant spin-off benefit to the local economy as the project evolves.

Training Scheme - The proposed skills training scheme is being further developed in association with Longford Community Resources Ltd.
Heritage Works - During the surveying of the Cathedral after the fire it was discovered that the statues high on the front façade have suffered damage over the years. The lintel over the front door has also been cracked for some time. A successful application for grant aid for these works was made to the Heritage Council. Because of this funding this contract had to be awarded under the public procurement process. The successful applicants were Conservation & Restoration (Ireland) Ltd from Co. Wexford.

Gift from Tullamore Parish –In 1983 the Church in Tullamore was destroyed by fire. The Parish recently celebrated the silver jubilee of their re-opening and in a very kind gesture of solidarity donated a 'Book of the Gospels' to Longford Parish. Two members of our Pastoral Council attended a special mass and received the 'Book of the Gospels' which will be used in the future for our more special ceremonies.

CEMETERY SUNDAY – We would like to thank all who assisted in our recent celebration of Cemetery Sunday. It was wonderful to see such a congregation gather for this important day in life of the parish. Thank you to the Garda, Army, Farrell Bros, Readers, Eucharistic Ministers, Sacristan, People who sprinkled the graves, Pastoral Council members and all who assisted in any way.

FAMILY DAY AT FLANCARE PARK - We would like to record our thanks to all who assisted in any way with the Parish Family Day in Flancare Park on Aug 7th last. As with last year, it was a highly enjoyable social occasion and we greatly appreciate the support and goodwill of so many who were involved in arranging the event. After covering the expenses of the event net proceeds lodged to Cathedral Restoration Reserve Fund amounted to €1,568.

COUNTY F INAL - We wish the best of luck to all associated with Longford Slashers in the County Final on Sunday. We hope the boys in blue will lift the Connolly Cup for the second year in a row.

LONGFORD SOCIAL SERVICES 40th ANNIVERSARY CELEBRATIONS - Longford Social Services invite Friends, Benefactors, Volunteers & all who have contributed in any way towards our services over the past 40 years to be part of our Celebrations on Thurs 15th Sept 2011. Commencing with Mass at 7:00 pm celebrant Bishop Colm O'Reilly in St Joseph's Hospital Chapel, Followed by Blessing of Commemorative Plaque in memory of Sr. Calasanctius Duffy RIP. Launch of Longford Social Service Website www.mealsonwheelslongford.ie will also take place. Refreshments will be served. Tel: 043 3350114/043 3350138 or e-mail longsocserv1@eircom.net.

MONTHLY HOLY HOUR will recommence on Sat. 24th Sept. at 8.30 pm in the Cathedral Centre. We invite all families and young adults to join with us for this special time of prayer.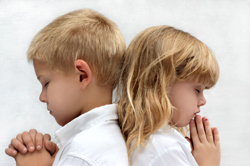 CHILDRENS MASS – The Children's Mass will take place at the 10.00am on Sunday 25th Sept in St. Mel's Cathedral Centre.

LONGFORD PRAYER GROUP – meets each Monday at 8.00 pm in St Joseph's Hospital. All are very welcome to join us.

MEDITATION GROUP – Meet each Tuesday evening 7.15 - 8.00 pm. Entrance through the front door of St. Mel's College. Beginners always welcome.

CLUB 89 – resumes Family Centre Tues 13th Sept from 2 – 4.00 pm. All welcome to attend.

COUNTY LONGFORD HOSPICE HOMECARE – Ireland's biggest coffee morning on Thurs. 15th Sept. 2011. Share a coffee with friends at home or at work and support our local Hospice Service.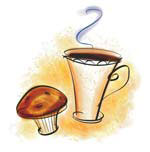 FRIDAY COFFEE MORNING – Recommences on Fri. 16th Sept after 10.00 am Mass. Proceeds this coming week in aid of Longford Hospice.

THE TEMPERANCE HALL presents Tommy Fleming, one of Ireland's top entertainers, on Sun. Oct 2nd in St. Mel's Cathedral Centre. Tickets are €30 each and are now on sale locally in Backstage Theatre and Music Centre, Longford and also online from Ticketmaster. Don't miss this opportunity to see Tommy Fleming perform alongside a String Quartet ....a date for your diary.

NIGHT PRAYER VIGIL - Cluain Chiarain Prayer Centre, Clonmacnois. Fri. 16th Sept. Mass at 10.00pm, Adoration follows, finishes at 3.10am. Enq. Dave 085-7746763.

LONGFORD FLOWER CLUB first demonstration of the new season entitled 'Autumn In Its Glory'- on Tues. 13th Sept. at 8.00pm in Sylvia Dawson Hall with Adrienne Thompson from Kilcullen, Co.KIldare. Admission €6 (including supper and raffle).

LONGFORD GLEE CLUB – Temperance Hall, Saturdays 11.30 am – 1.00 pm starting 24th Sept. for children aged 4 – 12 years. Newcomers and experienced singers, dancers and little actors are welcome. For more information call Lisa 087 7619605.

LONGFORD AC & LONGFORD SPORTS PARTNERSHIP - 5K Fun Run in the Mall Sports Complex on Tues. 13th Sept at 7.00 pm. Registration from 6.15 pm at Computer Clinic. All abilities: run, jog or walk. Post-race refreshments in the Computer Clinic. Entry fee €5. Further details www.longfordsports.ie or longford.com.

FETAC LEVEL 6 - Advanced Certificate in Supervisory Management - Limited number of places available for unemployed people free of charge. Course runs September 2011 – May 2012 three mornings a week in the VEC offices, Battery Road, Longford. 0433348177.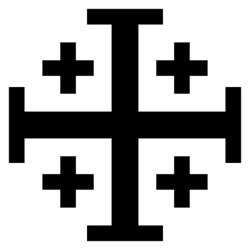 Please pray for our departed parishioner:
Tommy Kane, Corboy
Josephine Keenan, Bannon Tce.
Eddie Kelly, St. Mel's Court
Noel Meunier, Coolnahinch
Veronica Cosgrove (nee Vaughan) Enniskillen and formerly Longford
Lily Delaney (nee Mears) London & formerly St. Michael's Rd.
Elizabeth Dolan, Great Water St.
Molly Shiels, Harbour Row
Brian McCartan, Canal Court
Colm Dowd, London & formerly Harbour Row
Conor O'Reilly, St. Mary's Tce.
Edward Kelly, Ballymakeegan
Mary Hanaphy (nee Brennan) St. Bridget's Tce.
Kevin Gray, Demesne
Catherine Norris (nee Ghee), Clonbroney and late of Lisduff


We welcomed the following children into our Christian Community:
Annalis Myers, Oakvale
Julieann Myers, Oakvale
Sean Kelly, White Linen Woods
Kaeden Saavedra, Leader Park
Brian Joyce, The Hollows
Sianna Malone, Finneragh
Ella Masterson, Clonbalt Woods
Ava Lyons, Bo Dearg
Jayson Kurkin, Dun Darragh
Tadhg Enright, The Hollows
Kacper Jarosz, Melview Glen
Aimee Corrigan, Glebe View
James Oates, Park Drive
Joshua Hackett, Stonepark Lane
Katie Sweeney, Ballyhoolivan
Charlie Finn, Ballymakeegan
Katie Connellan, Lisduff
Rebecca Keaveney, Templemichael Tce
Adam Dunworth, Oaklands Ave
Tylor McKenna Muvany, Butterfield
Emilia Figlak, Oaklands Green
Wiktoria Figlak, Oaklands Green
Connie Dinnegan, Ardnacassa
Sean Lynch, Balbriggan
Michael Keane, McEoin Park
Liam Glancy, Lisduff
Joseph Lawrence, Lanna Aoibhinn
Joshua Lawrence, Lanna Aoibhinn
Vivienne Farrell, Stonepark Lane
Rion George, Ballymakeegan
Aoibheann Healion Phillips, Dublin
Lola Galvin, Oaklands Drive

PARISH WEBSITE – please find photographs on www.longfordparish.com from the traditional blessing of food on Holy Saturday when the entire Polish Community of Co. Longford gathered for this annual colourful and festive ceremony at the Cathedral Centre.